I'm bored. I know I should be getting to bed early (have to wake up at 6am for jury duty tomorrow!) but I don't feel sleepy. I've been going through old food pictures I took before I started this blog. Some of the yummy dishes I made I almost forgot about! I'd like to share them here with you.
This is Eggplant and Chickpea Kibbeh that I got from a book called "Vegan Planet". This was really good. It has bulgur, tomatoes, eggplant and chickpeas of course. I made a lemony garlic sauce to go with it along with roasted asparagus and boiled potatoes. i have to make this again soon.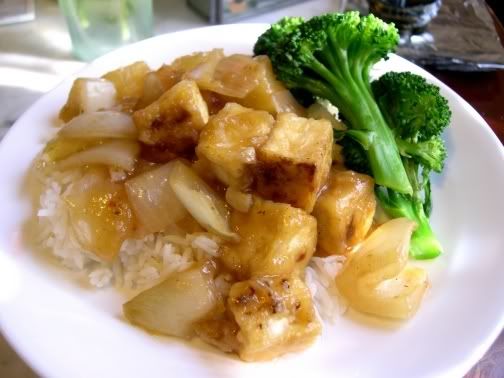 Pineapple Tofu. So so awesome. I like to fry up tofu cubes after dipping them in cornstarch and then drowning them in a pineapple sauce. The recipe for the sauce is
here
.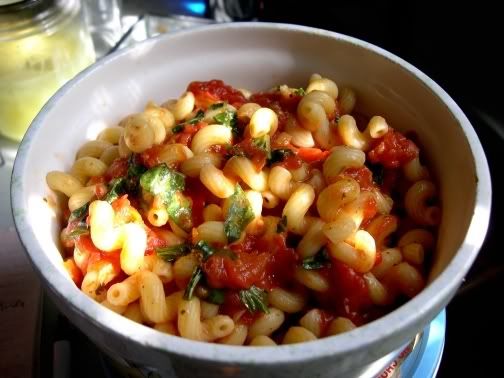 Oven Herb Roasted Tomato Pasta. Now this looks very plain and almost boring but wow, does it taste good. The recipe is from "The Mediterranean Vegan Kitchen".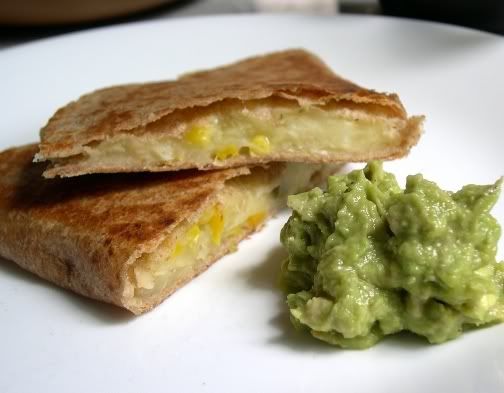 How did I forget about these Grilled Yuca Tortillas??? Recipe is from Veganomicon. These are so gorgeous. It's mashed up yuca with lime, jalapenos and corn. I've made this a few times with fresh guacamole.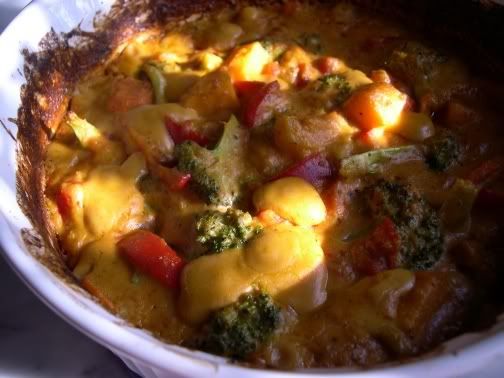 Cashew Coconut Curry Casserole. Wow, I remember this. It was soo rich and so delicious. Recipe is
here
. It's one of those throw in a baking dish and bake kind of recipes.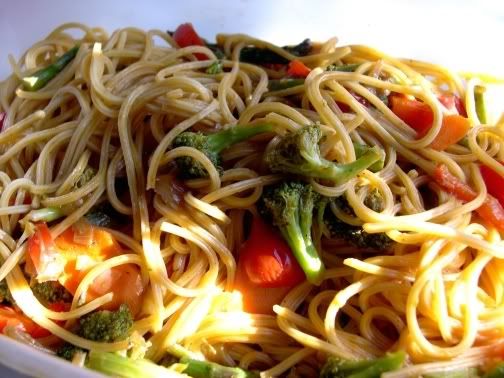 Szechuan Noodles. Easy and cheap and yummy. Recipe
here
.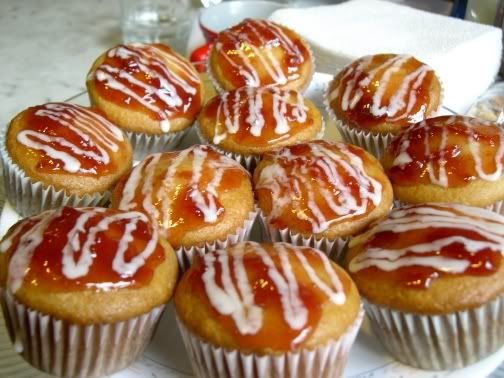 Sexy Lowfat Vanilla Cupcakes from "Vegan Cupcakes Take Over the World". This book rocks.
Ok now, off to bed. Good night!